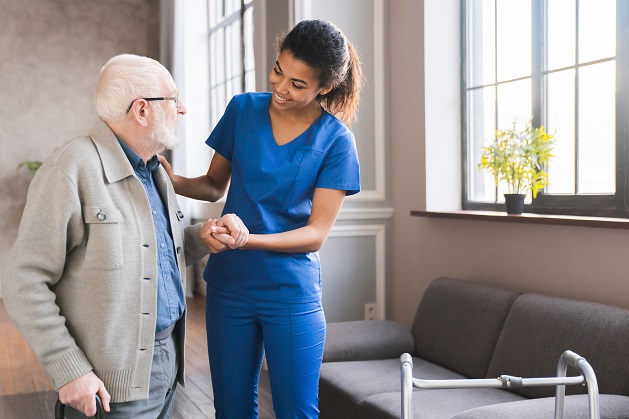 Your parents are becoming older. They're easing up. They fatigue more quickly. They may not want to bother you with their health problems, or they may be afraid of being forced to leave their home. All of this is to be expected. However, if you see any of the following symptoms, it may be time to consider asking for assistance from a home care agency like CareBuilders At Home.
Physical Decline
If you observe your parent having difficulty standing, poor vision, muscle weakness, and other symptoms, these are signs that they are in physical decline. When this occurs, it may be prudent to begin looking for a provider of home care in Philadelphia, Pennsylvania.
Memory Problems
Forgetfulness can be an issue for both the young and the old. However, if your parent's memory issues coincide with other indicators of physical decline, they may be suffering from Alzheimer's disease or Dementia.
Loss of Appetite
Dehydration and weight loss are two major indications that your parent requires home health care. If they are unable to prepare meals, this could explain their loss of appetite and unexplained weight loss.
Dwindling Social Life
Seniors who are no longer able to drive may face social challenges. A caregiver provides companionship as well as transportation to social settings for seniors.
Missed Meetings, Appointments, and Obligations
Missing scheduled appointments, even if your parent's memory is still keen, can signal embarrassment over issues like dressing, driving, navigating public transportation, or walking.
Poor Home or Personal Hygiene
Perhaps you've noticed that the trash hasn't been taken out in days, dirty dishes are piled in the sink, or the refrigerator is overflowing with rotting food, and your parents are no longer showering or shaving. Homecare for your parents is readily available at 215-592-7600.
Scouting for Home Care Jobs Philadelphia? Join our team today!